Perfectly located in the art district on historic Swiss Avenue, this historic event space is convenient and flexible. Just a short walk to Deep Ellum, the Pittman Hotel, and the Swiss Avenue Dart Station, this space is uniquely versatile and equipped to support special events, meetings, and pop-up retail.
The venue was built in 1925 and was home to Helms Printing, the South's largest Bible binding company. The beautiful red brick walls and big barn doors on Cantegral Street flaunt its charm as do the original hayloft-style rafters once used to load Bibles in to the delivery trucks.
The building has 2200 sq ft of versatile space that includes a main hall, one breakout/conference room, and a sunroom. The venue is also equipped with cutting-edge technology for professional presentations and virtual events.
What sets our venue apart?
Mike Ruocco and Simo Sadik, the owners, are event industry veterans, each with over 25 years in the hospitality and event production industry. They both began their careers in hospitality with Marriott International, and 15 years later joined forces to create an award-winning international event company, innoVia Productions. They are dedicated to customer success and have a wealth of knowledge that they will share with you to make certain your event is successful.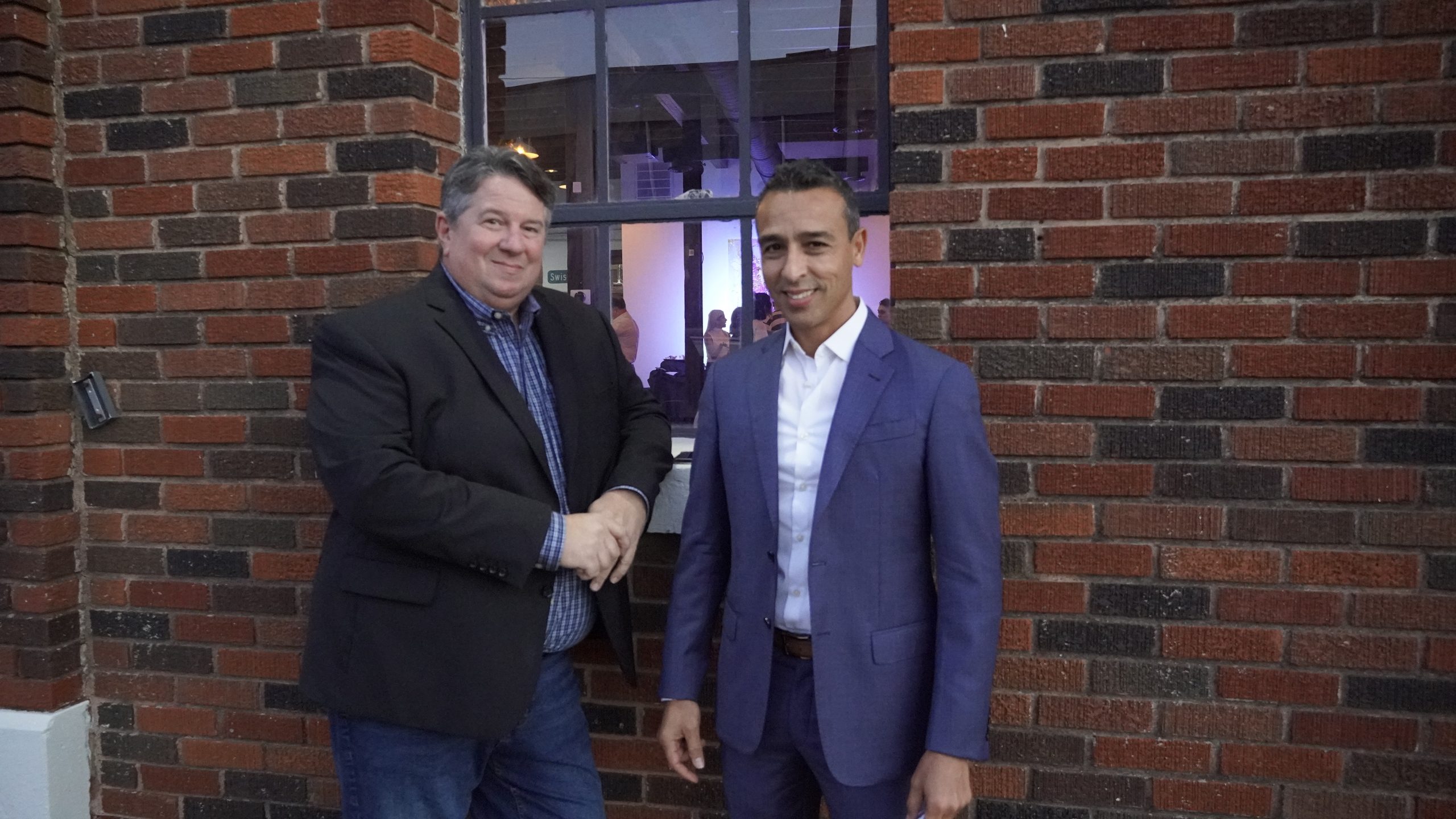 VENUE FEATURES
Whether it's a corporate meeting, workshop training session, or a social event, our event space is perfect for gatherings of up to 120 attendees and has the flexibility to give you what you need. Made up of a main hall, private breakout room, and sunroom, the exposed red brick walls add a charm and warmth to any event.
2700 Swiss is fitted with all sorts of amenities to make your event possible and successful:
Windows with plenty daylight
High Speed internet & WIFI
Integrated audio visual system
Adjustable lighting
2 bathrooms ADA compliant
Central heating and cooling
Power outlets
Small fridge
Free street parking
The venue is equipped with the latest audio-visual equipment to facilitate the technology needs for meetings of up to 100 people. It has a newly designed integrated sound and video system that can facilitate streaming for virtual and hybrid events. The system includes integrated microphones, camera, and a 4k projection 10'x6' screen.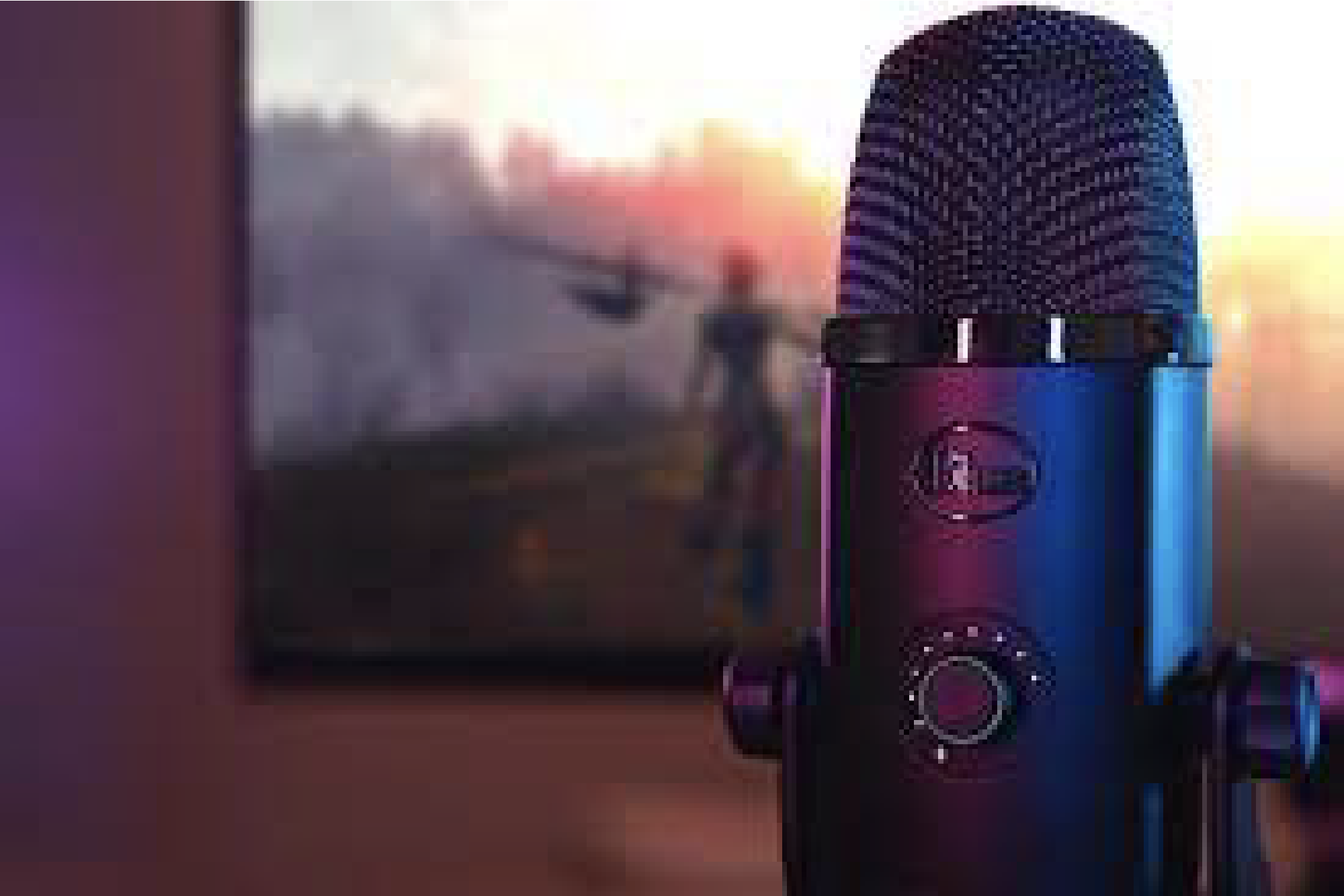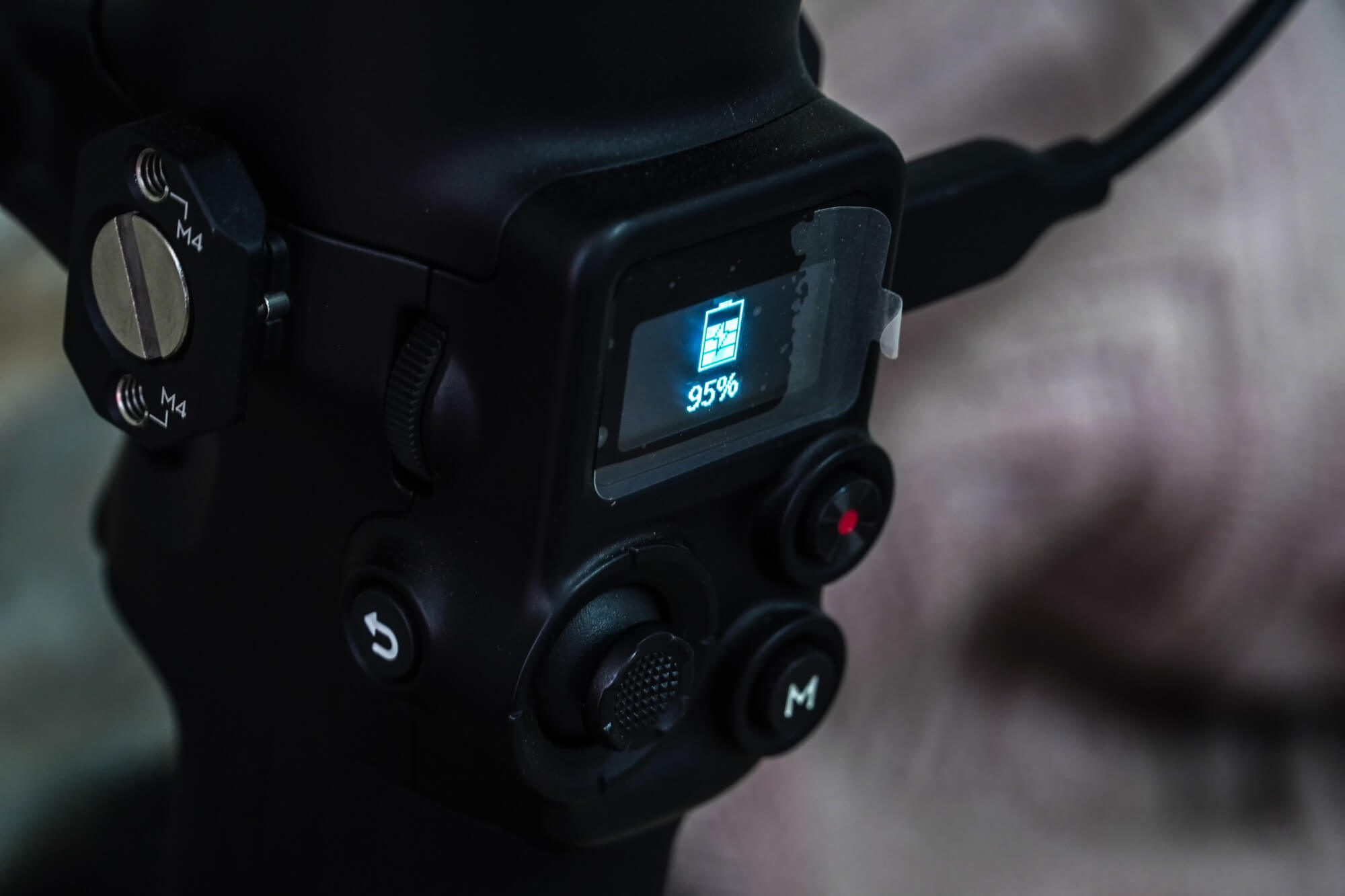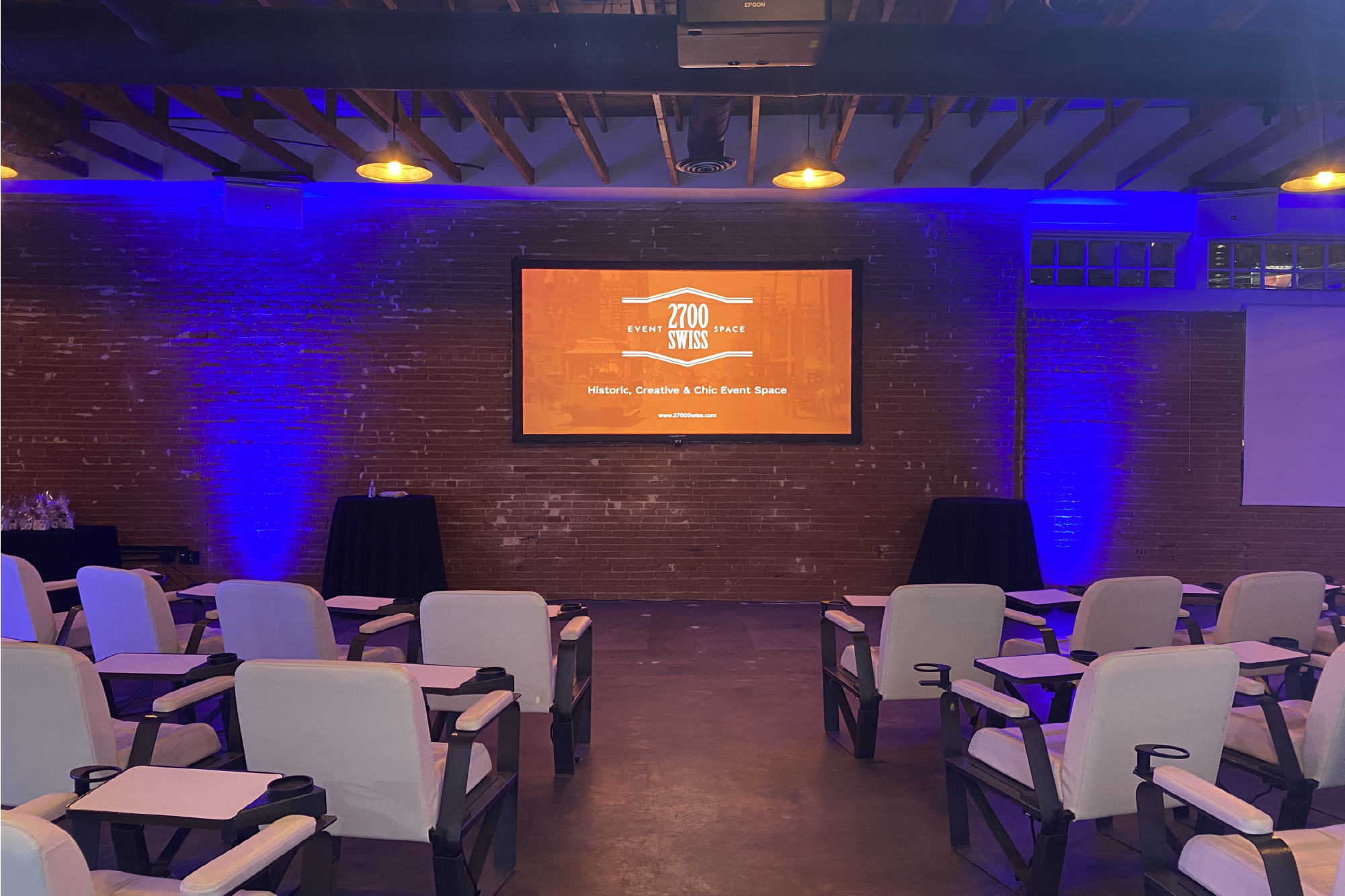 4k projection 10'x6' screen